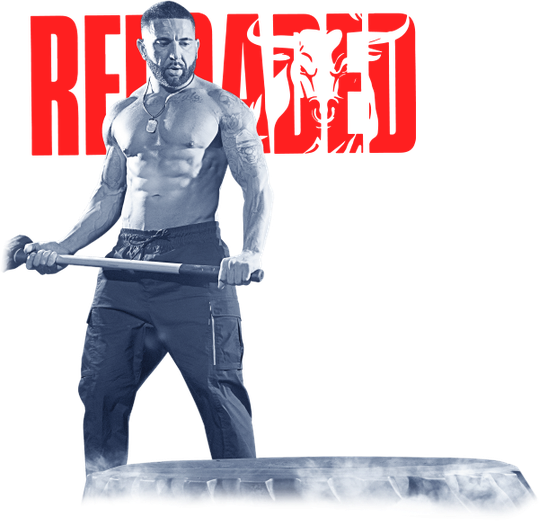 Miami, Florida – Early 2000's.

A city known for its majestic beaches, mixed cultures, bustling nightlife, and beautiful people. Bodybuilding, although present in the city for decades already, was in steady decline of popularity due to its desperate need to draw in new, young bodies. Between the intimidating nature of the sport and seemingly unobtainable standards in order to participate, the sport was facing a demand for more inclusion and accessibility if it were to survive in this tropical city.
As is any story of success, our start came from a problem.
One man's vision set the first foundation for what would be one of the most respected, leading brands of the sports supplement industry. The vision, he asserted, was to create a brand that was constantly pushing the envelope of human physical performance, while maintaining high standards of quality and transparency. Ignoring the advice of the old-timers, Betancourt Nutrition was formed and has since solidified itself as one of the most recognized brands in the fitness space Worldwide, supported by the expertise of top-tier exercise scientists, chemists, bodybuilders, and athletes – all striving for the common goal of delivering ground-breaking products backed by REAL science.
You'd think from there it was happily ever after, right?
Well, not really. The sports supplement industry has since ballooned into a heavily saturated business, filled to the brim with thousands of brands claiming Holy Grail status. With more choices for sports nutrition than ever before, customers are often overwhelmed with too many choices and no clear definition of what the standard truly is except for the brands that have stood the test of time – like Betancourt Nutrition.
With unique, performance blasting formulas like B-NOX, Ripped Juice, Carnitine Plus, and Lean Gainz – Betancourt Nutrition continuously outdoes itself with innovative products that DELIVER REAL RESULTS. All products engineered and produced at our state-of-the art, cGMP certified facility, we are constantly raising the bar and dominating the sports nutrition movement worldwide, thus presenting you a new problem –

HOW WILL YOU GET NOTICED?